Special Offers
WAS $399.00
$299.00
Price per each(pr)
SAVE
$100.00

In Stock
These Opus One Platinum series speakers are designed for the discerning hi-fi and home theatre listener. The customised drivers exhibit extended bass response and punchy, crisp midrange. The titanium dome tweeter is suspended allowing a greater excursion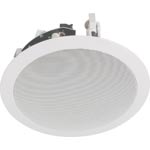 WAS $159.00
$129.00
Price per each
SAVE
$30.00

Low Stock - Call to Confirm
This dual input speaker is engineered to provide stereo imaging from a single speaker unit. It is used when installing two separate left and right channel speakers is impractical. ie in a confined space. It features +3dB bass and treble boost switches for

WAS $349.00
$269.00
Price per each(pr)
SAVE
$80.00

In Stock
These Opus One Platinum series speakers are designed for the discerning hi-fi and home theatre listener. The titanium dome tweeter, coupled with the woven carbon fibre woofer exhibit extended bass response and punchy, crisp midrange. The large vented mag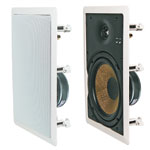 WAS $449.00
$359.00
Price per each(pr)
SAVE
$90.00

In Stock
These Opus One Platinum series speakers are designed for the discerning hi-fi and home theatre listener. The titanium dome tweeter, coupled with the woven carbon fibre woofer exhibit extended bass response and punchy, crisp midrange. The large vented mag

WAS $439.00
$299.00
Price per each(pr)
SAVE
$140.00

In Stock
Experience wireless music streaming throughout your home with these high performance kevlar cone speakers. They connect to your home wireless router and allow you to stream music directly from your device. Playback can be via stored music, podcasts, Spotify etc.

WAS $329.00
$269.00
2+ $239.00
4+ $219.00
Price per each(pr)
SAVE
$60.00

In Stock
An outstanding choice for use in in-wall or ceiling applications such as home theatre or reticulated music systems. Features excellent hi-fi reproduction and high power handling capability. Designed to be installed into ceilings or walls, this low pro

All prices include GST.