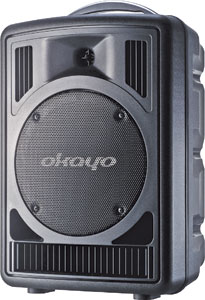 Okayo® Wireless Portable PA Systems.
For over 20 years Okayo have been producing portable public address (PA) systems designed to offer instant sound for events, demonstrations and training. Altronics have been an Okayo distributor for over 10 years and we have found them to be the most reliable and high performance PA units we've ever sourced. We sell hundreds of PA units every year to clubs, places of worship, schools and wedding celebrants. They've even proven to be robust enough for the equipment hire industry!
The Okayo range spans several wattage ratings depending on the size of the crowd you want to address. If you find you need more power, you can purchase additional PAs (of any type) and link them together using the wireless link modules.
If you need an easy to use instant sound system for your institution, you can't go past an Okayo Portable PA! .





The best features a portable PA has to offer
Excellent vocal and music reproduction for crisp, clear sound.
High performance 96 channel wireless UHF receivers, compliant with Australian frequency requirements.
Bluetooth wireless audio streaming for music and pre-recorded content
High efficiency amplifier design for longer run time from batteries
Lightweight design with handy features such as luggage wheels and extendable handles.
Easy enough for anyone to set up and use within seconds - perfect for schools
A model to suit almost any crowd size from <100 people up to 500+
Wireless link for scaling up to larger events of 1000+ people.
Backed by a 3 Year Manufacturer Warranty.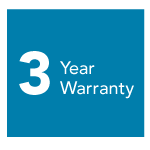 All Okayo Portable PA systems are backed by a 3 year manufacturer warranty with Australian local service and support through Altronics, the Okayo authorised service centre. Altronics carries a full range of locally available spares for all models of Okayo portable PA. *Note: excludes normal wear and tear.
First battery replacement is FREE.
For added peace of mind Okayo offers your first replacement battery free of charge over the lifetime of your portable PA system. This is a free service provided via local authorised service centre, Altronics. Conditions apply.