Save Up To 30% With Your Altronics VIP-Tradecard!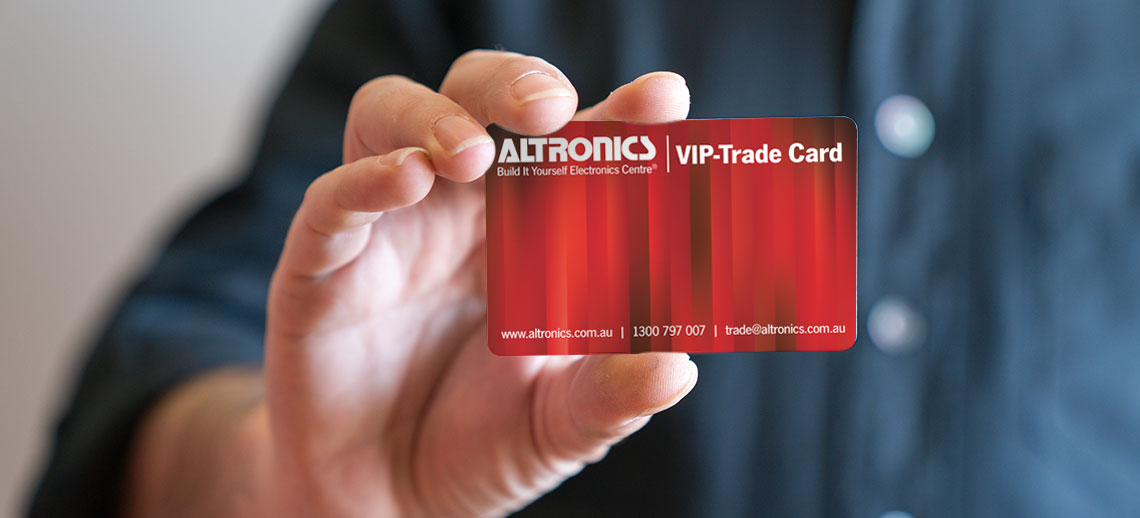 If you are in the trade and regularly purchase electronic goods for business purposes, chances are you will qualify for our Trade Discount. This entitles you to substantial discounts off our regular direct import prices. Actual discounts depend on the product type and quantity purchased. Typical discounts range between 20% to 30%.
Online pricing is available directly from this website for approved account holders.
Important Note for new applicants to our VIP-Trade scheme
As of June 2020, we no longer be issue physical barcoded cards for our VIP-Trade scheme.
Make a record of your VIP-Trade account number (emailed to you after your account has been set up) in your phone and our staff can look up your account in store.